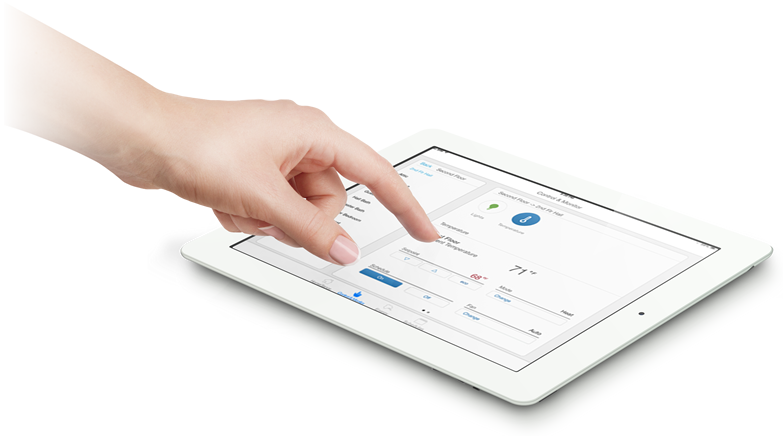 User Experience
With the right lighting, you can set the mood for any activity and save energy while you do it. With the touch of a button, you can transform any space with light. To fully experience the essence of Lutron, use a tablet or smartphone to combine your lighting control system and motorized window shade levels throughout your
entire home
. Create customized scenes in with preset levels for lights, shades, and temperature to make your Stuart, FL home look and feel exactly how you want it to. A Lutron system enhances your lifestyle, improves comfort, and adds convenience to your primary house as well as your vacation home or on your yacht.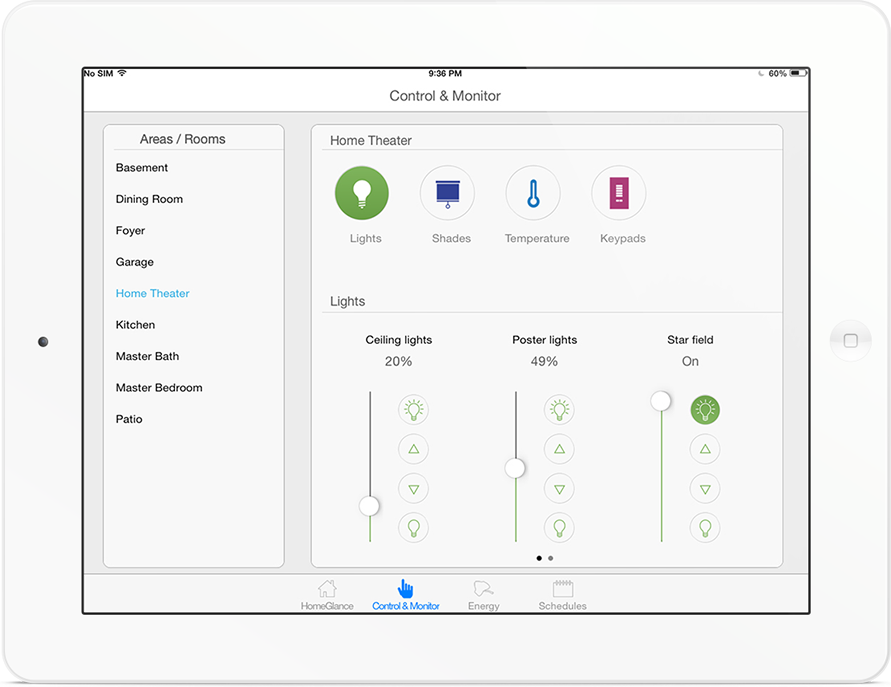 Video:
Lower shades for an intense viewing experience with the simple press of one button.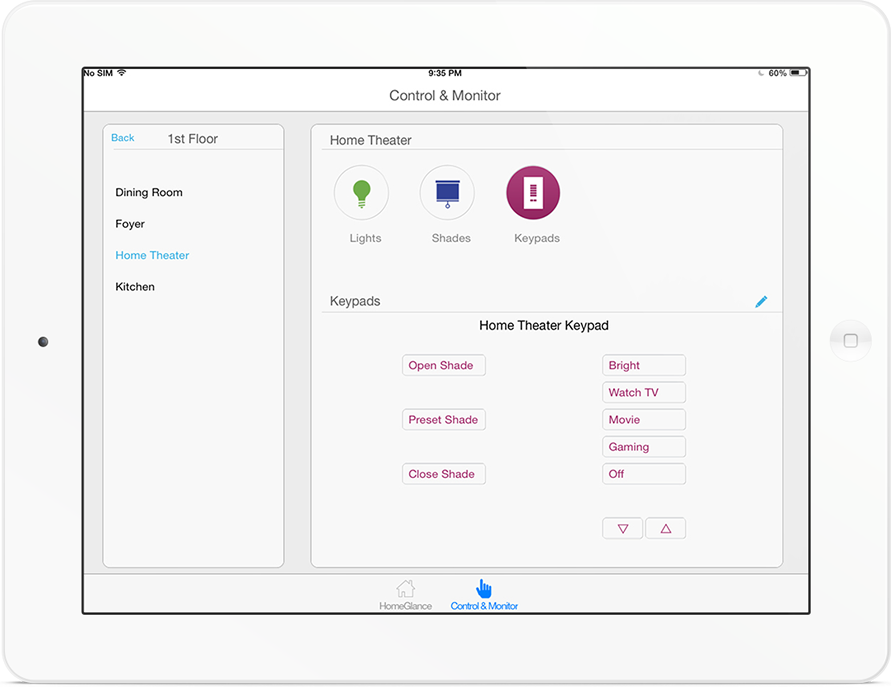 Lighting:
Conveniently create the perfect ambiance and increase safety with one-touch control of your lights.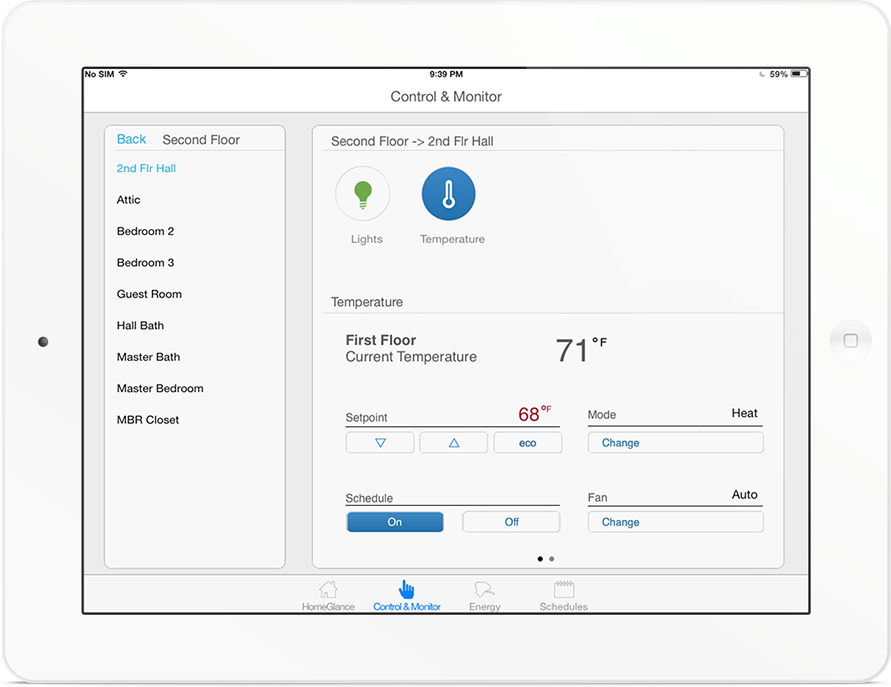 Security:
Secure what matters most, your family and home, using lighting schedules and alerts.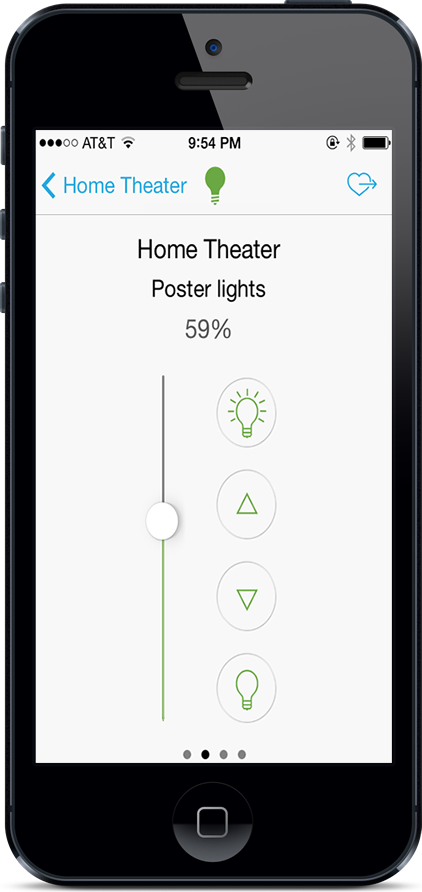 Enjoy simple access to any shades or lights in your media room or home theater.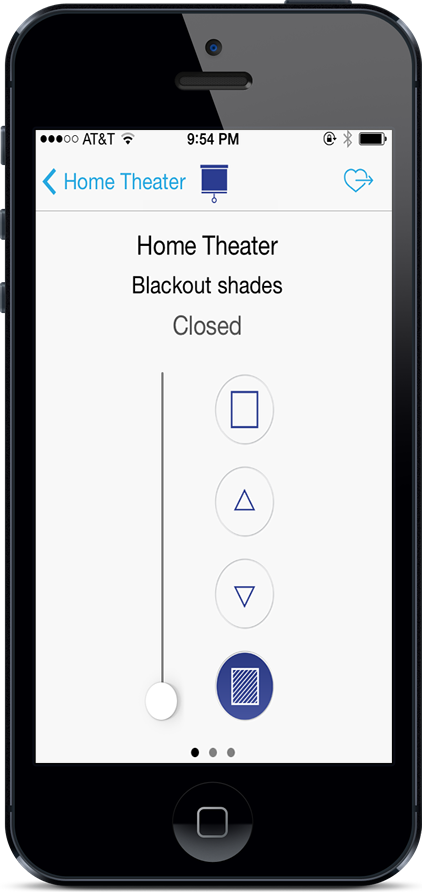 Lutron lighting control allows you to change the mood of any area to suit the occasion.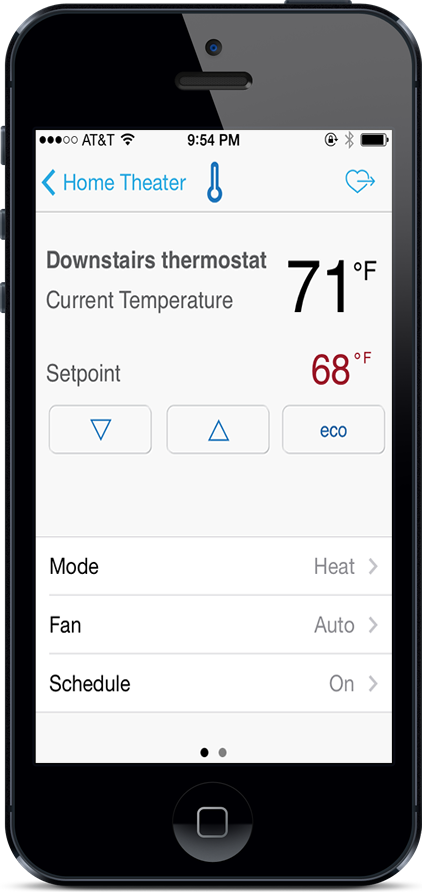 Set up lighting schedules when you're away.